Matt Eastwood, Global CCO of McCann Health is New York Festivals Inaugural Executive Jury President.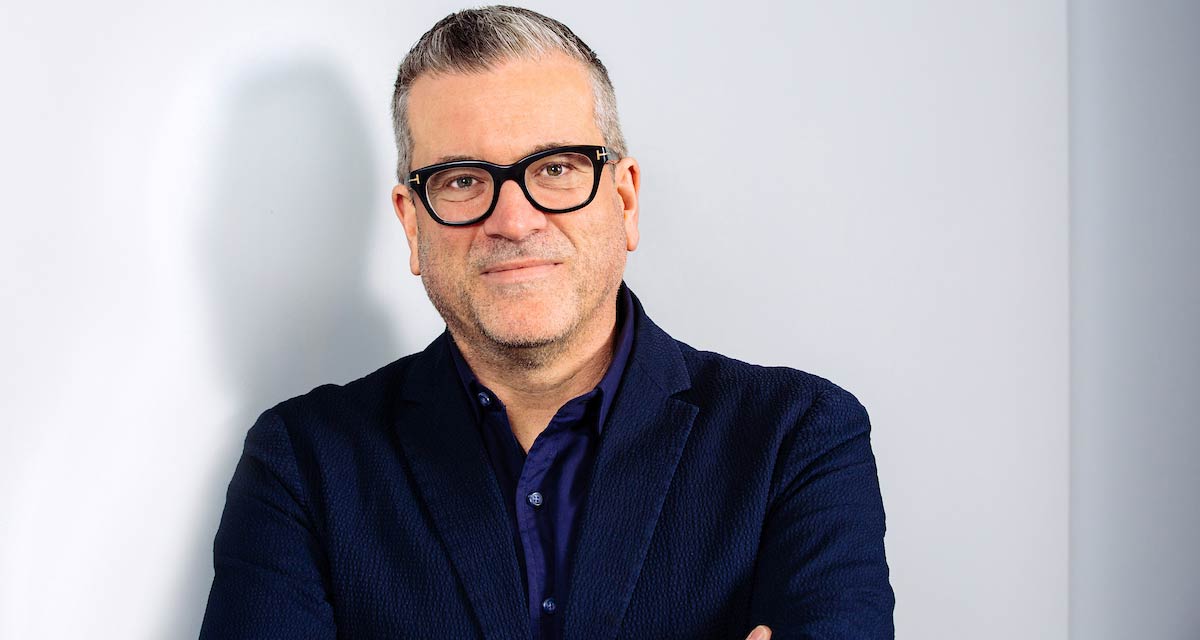 New York Festivals International Advertising Awards has named Matt Eastwood, Global Chief Creative Officer of McCann Health as the 2019 Executive Jury President.
This marks the first time in the 9-year history of NYF's Executive Jury, a President will preside over this elite panel of Chief Creative Officers from around the globe who will assemble in New York City this April for five days to select the World's Best Advertising.
"It is an incredible honor to be asked to be the first ever Jury President of the prestigious New York Festivals," said Eastwood. "As the Jury President, I want to encourage the judges to award work that not only actively engages consumers but also achieves results. But my hope is to go even further than that. Bill Bernbach once said, 'All of us who professionally use the mass media are the shapers of society. We can vulgarize that society. We can brutalize it. Or we can help lift it onto a higher level.' We'll be looking for work that works. But, more importantly, we'll be looking for work that lifts creativity and, indeed, society to a higher plane."
Eastwood brings creativity, leadership skills as well as Executive Jury experience to his role as Jury President. Having served 3 terms on NYF's Executive Jury, Eastwood truly understands the creative demands of judging all finalist entries across all mediums.
A highly awarded creative leader and a founding member of the recently formed New York Festivals Advisory Board, Eastwood's sage advice and industry expertise were influential in piloting the competition's recent transformation.
"We are beyond thrilled to have Matt as our inaugural Executive Jury President," said Susan Glass Ruse, Executive Director of New York Festivals Advertising Awards. "His reputation as an inspiring leader, ground-breaking creative and all-around good guy makes him the perfect choice to lead the judging sessions. Matt is truly collaborative, and we are lucky to have his ongoing support in our shared goal of evolving and improving New York Festivals. We are excited to have his expertise, working together with his highly-regarded peers, to ensure that great work from around the globe is recognized and awarded."
Formerly the Worldwide Chief Creative Officer of J. Walter Thompson, Eastwood was described by Britain's Campaign magazine as a "unicorn" in the communications industry. He has overseen some of the most innovative and recognizable creative projects in advertising today.
Eastwood's career has spanned numerous agencies, specialties and countries, including Australia, the UK and US. He was a founding partner of M&C Saatchi in Australia before joining DDB Australia as National Creative Director and Vice Chairman, following that post he moved in 2010 to serve as Chief Creative Officer for DDB New York.
Throughout his career, he has racked up unprecedented achievements including being named the five most awarded Chief Creative Officer worldwide in AdAge's 2013 Award's Report. In 2016, Eastwood led J. Walter Thompson to an historic year at Cannes, winning a total of 80 Lions—more than the agency had ever won in their 150-year history. Additional accolades and honors include: Campaign Brief Agency of the Year, Clio Health Network of the Year, Australian Creative Hotshop, Adnews Agency of the Year, Creativity's Agency to Watch, B&T Agency of the Year, Spikes Network of the Year, and Campaign magazine Network of the Year.
Eastwood and the entire Executive Jury will convene this April during the 9 annual Executive Jury judging sessions taking place in New York City April 29-May 3, This jury of 22+ CCO's creative global minds dedicated to the quality and aesthetics of creative advertising will review all finalist entries selected by NYF's online Grand Jury.
To view the 2019 Grand Jury to date, please visit: here. The 2019 Executive Jury will be announced soon.
The 2019 competition entry deadline is January 31. For more information on the 2018 competition please visit: Here. To download Categories, Rules & Regulations, and the Entry Process Guide or to enter the competition please visit: Here.
About New York Festivals
New York Festivals organizes advertising and programming competitions for the following brands:
The New York Festivals International Family of Award Competitions…
Celebrating the World's Best Work since 1957!
New York Festivals®|AME AWARDS® 
New York Festivals®|GLOBAL AWARDS®
New York Festivals®|MIDAS AWARDS® 
New York Festivals®|ADVERTISING AWARDS® 
New York Festivals®|TV & FILM AWARDS
New York Festivals®|RADIO AWARDS
Entries to each of the competitions are judged around the world by panels of peers in their respective industries. For more information, go towww.newyorkfestivals.com.
Contact: 
Gayle Mandel
New York Festivals
Gayle.Mandel@NewYorkFestivals.com
VietnamMarcom is the country representative of  NYF in Vietnam.