Digital Marketing Association to focus on measurement standards, training.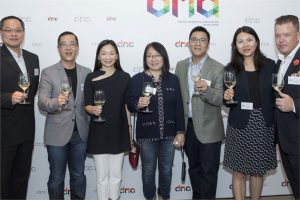 HONG KONG – Driven by the need to set standards and measurements for digital marketing and grow the talent pool, seven of Hong Kong's biggest digital players have teamed up to form the Digital Marketing Association of Hong Kong.
Speaking to Campaign Asia-Pacific at the launch of the association yesterday, founding member and Pixels CEO Kevin Huang said it may take up to a year to iron out standards through ongoing consultation within the industry. Training programmes could be rolled out within the first quarter of next year, he said.
"Without very clear standards, we are all measuring different types of segments," he said. "That is not the way forward if we want to be the biggest section of advertising."
According to Huang, Pixels and two other companies first initiated the idea of an industry body and had wanted to establish a Hong Kong chapter of the Interactive Advertising Bureau.
However, the license for the Hong Kong franchise was held by IAB China. The deal did not pan out with IAB China and as a result, Pixels, together with founding members ComScore, Facebook, Google, Next Digital, South China Morning Post and Yahoo! set up DMA Hong Kong. The membership of the association has grown to 36, including the founding members, agencies and several big brands such as HSBC, Standard Chartered and Expedia.
Leonie Valentine, managing director, sales and operations of Google Hong Kong, said Hong Kong has lagged behind other mature markets in spending on digital advertising, despite its high smartphone penetration.
Stressing the measurable benefits and returns from digital advertising, Valentine said Google would be able to help DMA with insights on consumers behaviours.
"As Google, we have all the comparable information that we can link, and we do very deep analysis on which particular verticals consumers are in and what are their behaviours," said Valentine.
Citing a case study on a haircare product, Valentine said analysis of top search terms revealed that consumers were looking for fashion and hairstyles rather than information on damaged hair. "That insight helped formed the campaign that produced two to three times better results versus the traditional method," she said.
Coming in as one of Hong Kong's legacy publishers, Next Digital does not collect personal data from readers, but can inform marketers through insights such as saved stories on its websites, said Mai Wah Cheung, group chief information officer and chief technology officer.
"Most of the time advertisers want to find their target users and increase engagement to their brands," Cheung added. "We can be the matchmaker to help the advertisers reach the right audience," said Cheung.
At a panel discussion during the launch event, Albert Lin, senior media and publicity manager of Cartier, said advertisers are keen on native advertising.
"When Cartier looks at potential clients, we want to know how to get into conversation with them, rather than giving them in-your-face ads," said Lin. "We want to reach them when they are thinking about bridal things and Cartier. We don't want to reach them when they are thinking about other things.
" Though the industry is growing very quickly, standards are needed to make sure advertisers get what they are paying for, Lin added.
Sources: Campaign Asia-Pacific