Kantar BrandZ Global Report
Discover the world's most valuable global brands, across 13 categories, and extensive insights to accelerate brand growth.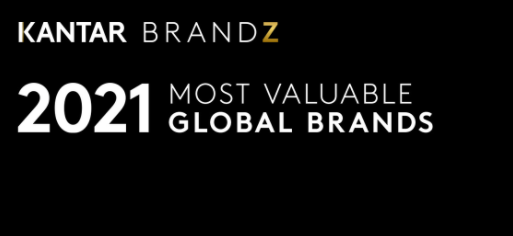 The total value of the 2021 Kantar BrandZ Top 100 Most Valuable Global Brands has grown by 42%, to reach record-setting new heights of over $7 trillion. The accelerated growth of the world's most valuable brands reflects an impressive rebound from the economic toll of the global pandemic.
Amazon maintained its position as the world's most valuable brand, growing 64% to US$684bn. Having first entered the ranking in 2006, Amazon's brand value grew by almost $268bn this year. It became the first half-a-trillion-dollar brand, alongside Apple, at number 2, valued at $612bn.
At number 47, Tesla is the fastest growing brand and it has become the most valuable car brand, growing its value by 275% to $43bn. It has more than doubled its value, alongside Chinese brands: Moutai (no.11, $109bn), Meituan (no.34, $52bn), TikTok (no.45, $44bn) and Pinduoduo (no.81, $22bn).
13 new entrants joined the 2021 global ranking, including Nvidia (no.12, $105bn), Zoom (no.52, $37bn), AMD (no.57, $33bn) and Spotify (no.99, $19bn).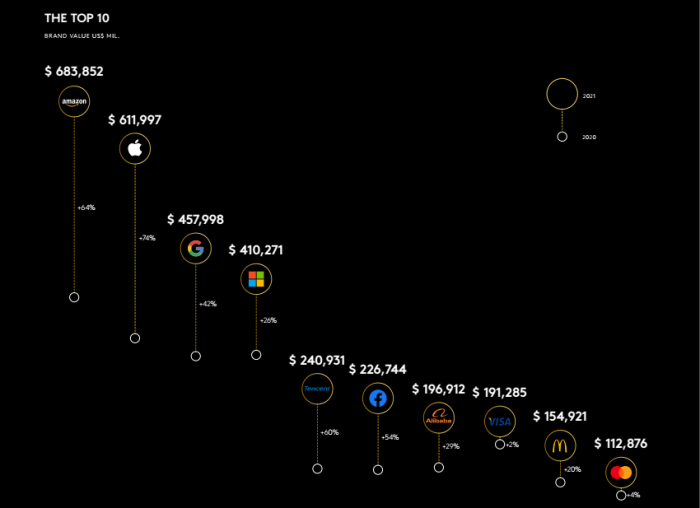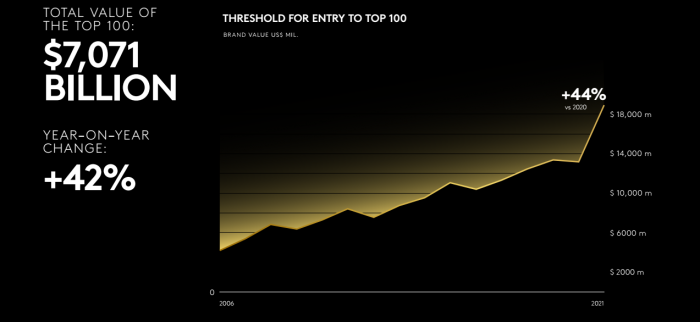 Download the Kantar BrandZ Global Report
Source: Kantar