ALEX SCHILL, GLOBAL CCO & PARTNER OF SERVICEPLAN GROUP IS NEW YORK FESTIVALS 2020 EXECUTIVE JURY PRESIDENT

New York, NY – November 3, 2020: New York Festivals International Advertising Awards® announced Alex Schill, Global Chief Creative Officer & Partner of Serviceplan Group as the 2020 Executive Jury President.
This is the 10th year NYF's Executive Jury will come together and the second year a Jury President will preside over this elite panel of Chief Creative Officers and Executive Creative Directors from around the globe. Jury President Alex Schill, along with the 2020 Executive Jury, will convene in New York City in March for 4 days to select the World's Best Advertising® across all mediums.
Alex brings 25 years of global leadership skills, innovation and creativity to his role as Executive Jury President. He thoroughly understands the demands of judging NYF's finalist entries across all mediums as he previously served as an Executive Jury member for three consecutive terms. Alex's vast industry expertise and his collaborative creative approach will provide the 2020 Executive Jury with support and ensure that ground-breaking work from agencies around the globe is recognized and rewarded.
"We are excited to have a global creative leader the caliber of Alex Schill as 2020's Executive Jury President," said Scott Rose, Executive Director of the New York Festivals Advertising Awards. "Alex's reputation as an innovative award-winning creative and his experience leading creative teams ensure that ground-breaking work from around the world will be judged with meticulous attention."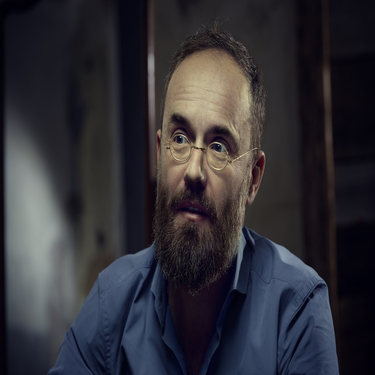 "I am more than honored to serve as Jury President for the 10th annual New York Festivals Advertising Awards Executive Jury. NYF over the years kept its special set up amongst the world's most precious award shows as it gathers numerous highly reputed CCOs from all around the world together in one room to judge the shortlisted entries selected by the Grand Jury. So, the quality of the outcome is amazingly high, and the value of each statue is undoubtable," said Alex Schill Global CCO & Partner, Serviceplan Group.
As Global Chief Creative Officer and Partner of Serviceplan Group, Schill has led the entire agency group worldwide since 2008. He is presently in charge of more than 24 agency locations in cities from Beijing to Zurich leading a global team of 4,200 employees.
Under his leadership, in just five years, he has brought Serviceplan to the front row in national and international rankings. In 2016 the agency was ranked No.1 in the German Creative Ranking (Horizont), No.1 in the Digital Ranking (BVDW), No.1 in the Media Ranking (Recma), No. 1 in the Design Ranking (Red Dot) and No. 1 in the Efficiency Ranking (w&v).
In 2018, Serviceplan was featured in the Top 50 most creative agencies worldwide in the Gunn Report. In 2019 the Serviceplan Group was named Independent Agency of the Year at New York Festivals, Cresta Awards and London International Awards.  And in recent years Alex has won numerous accolades and honors racking up more than 75 Cannes Lions, including two Grands Prix for the agency trophy shelf. He is a sought-after speaker on the international creative awards circuit and has given keynote speeches at Cannes, Eurobest, Dubai Lynx and the Loerie Awards.
Alex brings previous experience as a Jury President to his role as NYF Executive Jury President, having served multiple stints as Jury President at Cannes Lions, CLIO, Eurobest, LIA and at D&AD.
The Executive Jury will convene this March 2020 during the 10th annual Executive Jury judging sessions. Executive Judging sessions will take place in New York City March 31st– April 3rd. The jury of 22+ CCO's creative global minds dedicated to the quality and aesthetics of creative advertising will review all finalist entries selected by NYF's online Grand Jury.
To view the 2020 Executive Jury to date visit: HERE and to view the Grand Jury to date, please visit: HERE.
The 2020 competition entry deadline is March 2, 2020. For more information on the 2020 competition please visit: HERE or to enter the competition please visit: HERE.