ADFEST is re-launching its celebrated 'Fabulous Four' program as 'Fabulous Five', giving five emerging directors the chance to premiere their short films at ADFEST 2019, which runs from 20th March to 23rd March in Pattaya, Thailand.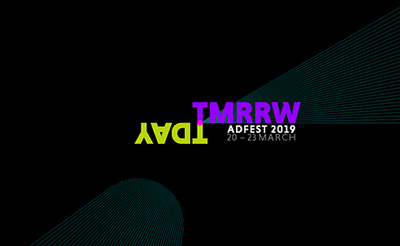 'Fabulous Five' is a respected platform for kick-starting the careers of commercial directors in the Asia Pacific and Middle East. It launched in 2008 and has been growing ever since – in 2018, ADFEST received 38 scripts from 12 cities across the region. With the increasing popularity and success of the Fabulous Four program, ADFEST is delighted to announce this change and give more New Directors the chance to take the stage at ADFEST and kick-start their careers.
Only Directors and Assistant Directors based in Asia and the Pacific including Australia, New Zealand and Middle East are eligible to enter the Fabulous Five, and they must have less than two years' directing experience: that is, their professional career as a Director or Assistant Director began in March 2017 or later. (Please note, the entry criteria have changed: in previous years, eligibility to the Fabulous Four program was determined by the total number of films directed).
"It is so hard for commercial directors to get the attention of those who can really give them their first big break that I love the idea of Fabulous Five as a platform to make sure emerging talent is being seen by the people who can make a difference in their careers," says Ali Brown, Partner and Executive Producer at PRETTYBIRD in Los Angeles.
"I think the theme, TMRRW.TDAY, will inspire some incredible ideas. To me, it's the notion of being so focused on tomorrow I miss out on today. If I lived my dreams out today instead of putting them off til tomorrow, what would that look like? But to someone else it could mean something entirely different. Thus it's the perfect theme for filmmakers to show their inventiveness and perspectives," says Brown, who is leading the 2019 Film Craft Lotus and New Director Lotus jury, which will vote on all scripts submitted.
Jimmy Lam, President of ADFEST, says: "Due to the extremely high standard of submissions from a growing number of markets within the Asia Pacific and Middle East, Fabulous Four will be expanded to Fabulous Five at ADFEST 2019. We are extremely proud of this program – over the past decade, it has helped build the careers of dozens of directors and we look forward to welcoming next year's Fabulous Five to Thailand."
Naoya Yamaguchi, Director at HAT Inc. in Tokyo, won both the Commendation & Popular Vote for his Fabulous Four short film at ADFEST 2017. He says: "Becoming a Fabulous Four director has definitely led to new opportunities. I've been invited to direct more, and made some great new contacts. The experience of completing this work and enjoying the recognition it has achieved has given me new confidence."
Stay tuned for more announcements on Call for Entries including Fabulous Five script submission details.
For the latest news and announcements, visit www.ADFEST.com