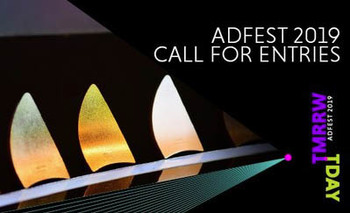 AdFest is now accepting entries to the AdFest 2019 Lotus Awards. Next year's festival and Lotus Awards ceremonies will be held at Peach Royal Cliff Hotels Group, Pattaya, Thailand from 20th March to 23rd March.
AdFest has introduced four important changes to next year's Lotus Awards categories. The festival has introduced the eCommerce Lotus, recognizing the rise of retail innovators and brand campaigns. AdFest has also renamed the Promo Lotus category, which is now called Brand Experience & Engagement Lotus. The Radio Lotus category has been renamed Audio Lotus to reflect the innovation occurring within the radio category through podcasts and digital technology; while the Branded Content Lotus category will now be called Branded Entertainment Lotus.
Jimmy Lam, President of AdFest, said, "The decision to introduce the eCommerce Lotus category recognises the rise of eCommerce in this digital era and we believe the sector will continue to grow as consumers behavior increasingly shift to a cashless society.  The renaming of some Lotus categories next year is also reflective of their more inclusive and up-to-date definitions."
The deadline for categories that will be judged remotely is Friday 11th January 2019. These categories are: Audio Lotus (formerly called the Radio Lotus category), eCommerce Lotus (*NEW category), Effective Lotus, Film Lotus (Internet Film & Other Film sub-categories only), INNOVA Lotus, Interactive Lotus and Mobile Lotus.
The deadline for all other categories is Friday 18th January 2019. These categories are: Branded Entertainment Lotus (formerly called Branded Content Lotus); Brand Experience & Engagement (formerly called Promo Lotus); Design Lotus; Direct Lotus; Film Craft Lotus; Film Lotus (excluding Internet Film & Other Film sub-categories); Integrated Lotus; Media Lotus; New Director Lotus; Outdoor Lotus; Press Lotus and Print Craft Lotus.
AdFest's most prestigious categories are the INNOVA Lotus, recognizing the region's most innovative ideas, and Lotus Roots, which is the only award in the world celebrating the creative impact of local culture.
Founded in 1998, AdFest is Asia's most celebrated and recognised regional creative festival. For more information on entry criteria, visit
www.ADFEST.com
or contact
Nat@ADFEST.com