ADFEST 2019: From Craft to Creative, Here's All You Need to Know About ADFEST's Second Wave of Activities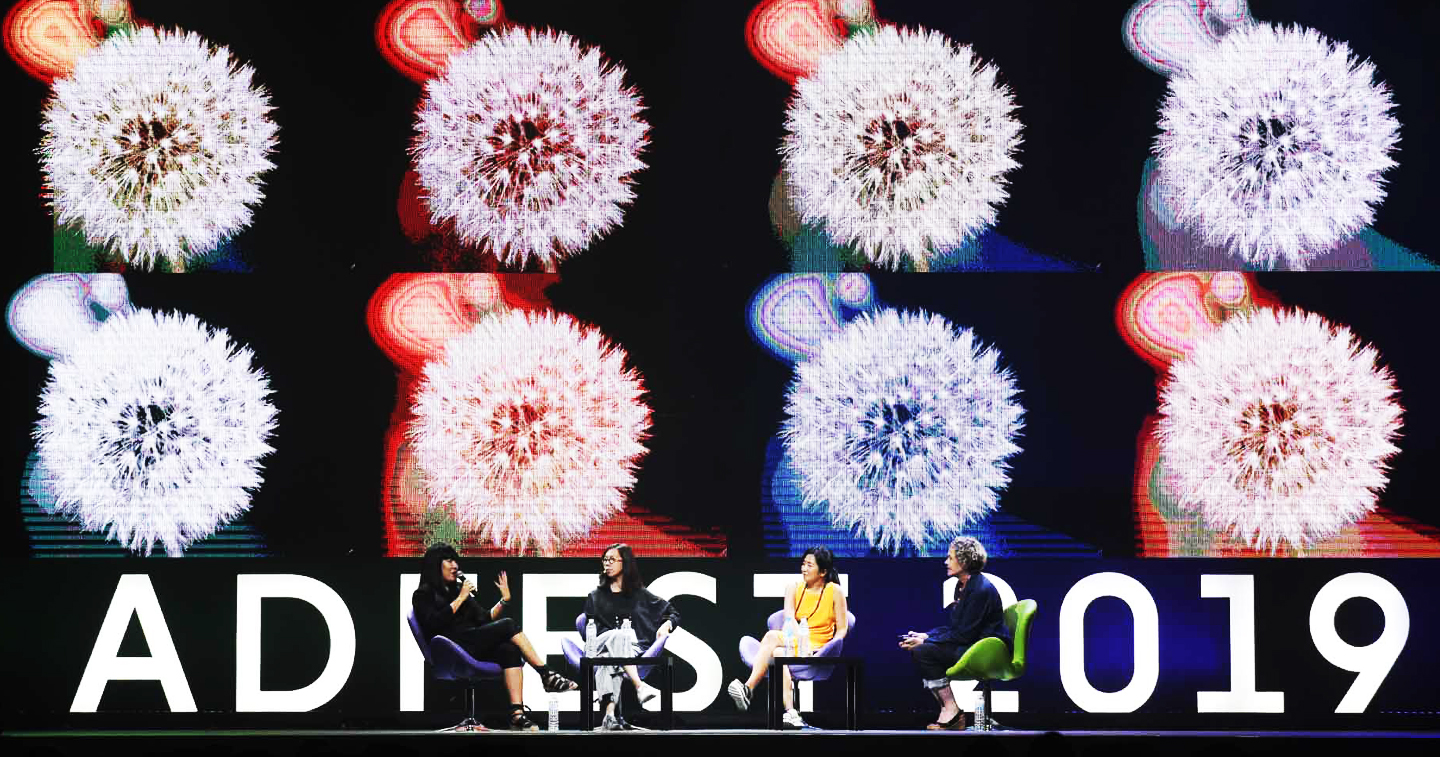 As the Craft@ADFEST program winds up today, ADFEST is now gearing up for Creative@ADFEST: a two-day program that's designed to push the boundaries of the creative and communications industry in the Asia Pacific and MENA region.
This week, ADFEST welcomed over 1,000 delegates from 61 cities in 32 countries to PEACH, Royal Cliff Hotels Group, located on the coast of Pattaya, Thailand. Craft@ADFEST ran from 20th to 21st March while Creative@ADFEST runs on 22nd and 23rd March.
CREATIVE@ADFEST SPEAKER SESSIONS
Creative@ADFEST is inspired by the theme of this year's festival, "TMRRW.TDAY". Featuring some of the industry's most provocative thinkers, you'll learn how to launch a challenger agency, why soap can save the world, and you'll have the opportunity to rethink your creative process.
Some of our most popular sessions are returning again this year: watch this year's Young Lotus finalists present their work live on stage in a session hosted by MullenLowe Group. Don't miss this year's Jury Presidents debating emerging creative trends at two 'Through the Presidents' Eyes' sessions tomorrow.
Creative@ADFEST culminates in a not-to-be missed session from https://www.mullenlowegroup.com/, this year's Grand Jury President, called 'Obey Your Hunches'. Find out why instinct, alchemy and entrepreneurial thinking will win the creative future. Tutssel is Executive Chairman and Global Chief Creative Officer at Leo Burnett Worldwide.
A full program of seminars is available on the ADFEST APP and official event website www.adfest.com
CREATIVE@ADFEST WORKSHOPS
ADFEST has ramped up the number of workshops on offer during this year's festival with a new Breakout Stage and an area for more interactive Open Space Workshops.
On the Breakout Stage, watch ADFEST's 56 jurors discussing their rationale for choosing Lotus Award winners at four separate 'Juries Insights' sessions – it's your chance to find out what's really discussed behind the closed doors of the judging room.
In the Open Space Workshop area, enjoy two morning sessions with TMRRW Biz School. This afternoon, don't miss Paul Drake's workshop, 'Simulation not Replication'. Drake is Director of D&AD in London, and his workshop promises to stimulate new thinking and inspire people to keep pushing through creative barriers. Tomorrow afternoon, it's 'Speed Dating with The Juries' – a once in a lifetime opportunity to show off your portfolio and seek career advice from this year's jurors.
This afternoon, downstairs in Pattaya 6, J. Walter Thompson's Ankur Kalita is hosting a riveting workshop called
'Think like a Murder Mystery Writer.' Find out how to write stories that are as compelling as murder mystery bestsellers.
QR TREASURE HUNT
Don't forget that the QR Treasure Hunt ends tomorrow! Japan Advertising Federation (JAF) together with Nadia Inc and 1-10 Design are hosting a QR treasure hunt to entertain this year's delegates. Look out for QR codes hidden throughout PEACH to access trivia questions about Japan. Those who answer the most questions correctly will have the chance to win free passes to ADFEST 2020. The winner will be announced via Twitter tomorrow. Visit Trivia.ADFEST.com for more information.
TMRRW BIZ SCHOOL
TMRRW Biz School continues at Creative@ADFEST in the Open Space Workshop area on the 2nd floor of PEACH, on the right of the escalator. This creative business school is designed for a new generation of marketing leaders, with Guan Hin Tay as its inaugural Principal. Tay is Founder of TGH COLLECTIVE and a Creative Change Catalyst at APAC Global Advisory. TMRRW Biz School has recruited a team of creative, data and digital experts to share their tactics and techniques:
–  Anthony James, Executive Director at Trinity Consulting Services (Sydney, Australia)
–  Richard Lee, former Chief Marketing Officer of PepsiCo and Master Kong Greater China; and Co-Founder &
Chairman at Frontier Communications (Shanghai, China)
–  Christine Wang, General Manager, E-Commerce at Publicis China (Shanghai, China)
–  Federico Fanti, Executive Creative Director, BBDO Guerrero (Manila, Philippines)
–  Pinit Chantaprateep, Vice President, Global Branding, Double A (1991) Public Company (Bangkok, Thailand)
–  Jax Jung, Global Creative Director, Cheil Worldwide (Seoul, South Korea)
–  Natalie Lam, International Creative Director (New York, USA)
–  Mitsuyuki Nakamura, Global President, dentsu X (London, UK)
LOTUS ROYALE LOUNGE
If you haven't stopped by the Lotus Royale Lounge yet, it's the place to rub shoulders with the festival's VIPs. If you have attended ADFEST at least three times, you'll have access to the VIP Delegate Registration line, VIP zoning at the award presentations, a VIP table at ADFEST parties and priority registrations for workshops. The Lotus Royale Lounge is located at the 2nd floor of PEACH, on the left of the escalator.
LOTUS AWARD CEREMONIES
Now that the finalists have been announced, the winners of the 2019 Lotus Awards will soon be unveiled at two gala awards ceremonies on 22nd and 23rd March. ADFEST is included in the WARC Rankings, successor to The Gunn Report, which combine the winners' lists from the world's most important awards to establish the annual worldwide league tables for the global advertising industry. A summary of finalists and winners will be available to download at the Press Center via www.ADFEST.com.
Join us by following #ADFEST2019 and #TMRRWTDAY on Facebook, Twitter, Instagram and LinkedIn.