New York Festivals International Advertising Awards Announces First Twelve Members of the 2017 Executive Jury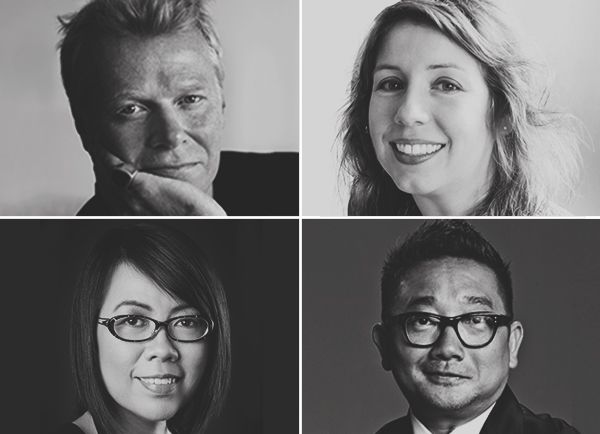 New York, NY – March 1, 2017: New York Festivals International Advertising Awards®  announced the first twelve members of the 2017 Executive Jury. These prominent creative officers and executive creative directors from the world's foremost advertising agencies will gather together in New York City April 7-11 to select the World's Best Advertising®.
For the seventh consecutive year, entries into New York Festivals Advertising Awards will be judged by 24+ of the most awarded creative leaders from around the globe. The Executive Jury will review the Shortlisted entries selected by New York Festivals online Grand Jury.
"Outside of the obvious set of credentials that each jury member brings to the table, we look for that trust factor," said Michael O'Rourke, President of New York Festivals Advertising Awards.  "Entrusting this accomplished group of colleagues with the Shortlist means that entrants are secure in knowing that their work is seen with open eyes and held in the utmost regard, viewed not as an entry, but as a collective effort of many, aiming to create something unique, heartfelt, and memorable."
2017 Executive Jury
Nils Andersson, Asia Creative President and Greater China President, TBWA\Asia
Frank Bodin, Chairman & Chief Executive Officer, Havas Switzerland
Jim Elliot, Global Chief Creative Officer, Arnold Worldwide USA
Tobias Grimm, Creative Managing Director, BBDO Berlin GmbH Germany
Erh Ray, Co-CEO/Chief Creative Officer, Havas Worldwide Latin America, Brazil
Leigh Reyes, President and Chief Creative Officer, MullenLowe Group Philippines
Jo Shoesmith, Chief Creative Officer, Campbell Ewald North America USA
Yasuharu Sasaki, Head of Digital Creative / Executive Creative Director, Dentsu Japan
Guan Hin Tay, Global Executive Creative Director, JWT Singapore
Marco Venturelli, Chief Creative Officer, Publicis Italy
Ralph Watson, Chief Creative Officer, CP+B Boulder USA
Susan Young, EVP/ Executive Creative Director, McCann Erickson NY USA
Additional Executive Jury members will be announced in the coming weeks.
Entries into the 2017 competition will be judged by 400+ members of NYF's Executive and Grand Juries, a brain trust of global creative minds, who collectively cast over 400,000 votes to select the World's Best Advertising®. The 2017 Executive Jury will utilize NYF's Matrix Judging System; a patented system insures each entry is scored on its own merits with 50% of the vote based upon its concept / idea, 25% stemming from its brand and market relevance, and 25% pulled from its production execution.
The 2017 New York Show℠ creative panel sessions and networking events will take place on Thursday May 18th at the NYIT Auditorium, 1871 Broadway, between 61st & 62nd Street. The annual New York Show awards ceremony and gala will be held that evening at the world-class performance space, Jazz at Lincoln Center's Frederick P. Rose Hall, Broadway at 60th Street, New York City.
The 2017 competition entry deadline is March 13th.  For more information on the 2017 competitions please visit: Rules & Regulations and to enter the competition please visit: Log In.
All press inquiries are welcome and should be directed to Gayle Mandel: gmandel@newyorkfestivals.com.  Ph: 1 212 643 4800
The New York Festivals International Family of Award Competitions…
Celebrating the World's Best Work® since 1957!
AME Awards® | Advertising & Marketing Effectiveness
Global Awards℠ | Healthcare & Wellness Advertising
Midas Awards® | Financial Marketing & Advertising
New York Festivals® | International Radio Program Awards
New York Festivals® | International Advertising Awards®
New York Festivals® | International TV & Film Awards
Entries to each of the competitions are judged around the world by panels of peers in their respective industries. For more information, go to www.newyorkfestivals.com.
Sources: newyorkfestivals