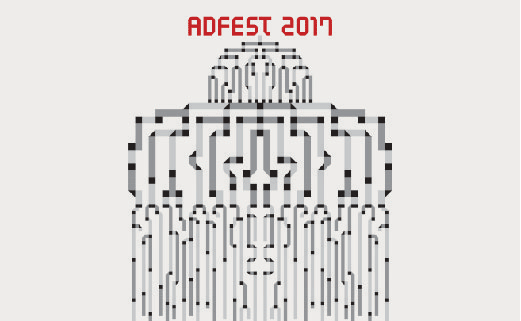 Dentsu Inc. in Tokyo has created a striking icon to celebrate ADFEST's 20th Anniversary. 
Inspired by the roots of a tree or plant, Dentsu's brand identity tells the story of ADFEST's evolution over the past 20 years and brings to life next year's theme, '20 Years of Diversity'. 
"In 1998, a seedling named ADFEST was planted in one of the most diverse continents in the world. Its purpose was to nurture and celebrate creative talent across Asia," explains Yoshihiro Yagi, Group Creative Director at Dentsu Inc. in Tokyo.
"Since then, the seedling has evolved and grown. Each year, its diversity expands. But it cannot grow without the support of its roots, which run deep and wide – these roots are the heart and soul of ADFEST, and form the inspiration for our design."
Yagi is one of the most internationally awarded art directors in Japan, and perhaps in Asia. He joined ADFEST 2016 as Jury President for Design and Print Craft, and was subsequently invited to design the brand identity for ADFEST 2017, which runs from Wednesday 22nd March to Saturday 25th March. 
He says the idea of comparing ADFEST's origins to the roots of a tree came from interviewing farmers in Japan. "I spoke to some very interesting farmers who grow apples that do not seem to go rotten, even for as long as a year. It became apparent to me that to grow a good apple – while it is important for the leaves, branches, and trunk of the apple tree to be strong – the roots actually have an extremely important function. 
"Similarly, when we talk about the growth of people and businesses, we tend to look at their appearance. But I learned how elements that can't be seen from the outside are absolutely vital for growth. I thought about this in connection with ADFEST, and kept this idea in mind over the course of the project."
ADFEST 2017 will consist of two separate programs: Craft@ADFEST, which runs from 22nd to 23rd March; and Creative@ADFEST, which runs from 24th to 25th March. Whereas Craft@ADFEST will explore the technologies and trends influencing production, post and digital companies, Creative@ADFEST is tailored for agency and marketing professionals. 
Vinit Suraphongchai, Chairman of ADFEST, says: "We would like to extend our thanks to the talented designers at Dentsu Inc. who have devoted many hours to creating a bold identity for ADFEST 2017. Their design perfectly represents ADFEST's coming of age, while recognising that our success is deeply rooted in our origins in Asia."
ADFEST 2017 will take place 22nd – 25th March 2017 at the Royal Cliff Hotels Group in Pattaya, Thailand. 
 15 November,2016
VietnamMarcom.asia is the Media Partner of ADFEST 2017